Ellections season is coming, and lots of people aren't really satisfied with this fact. According to a survey in U.S.A involving young people from 18 to 35 years old, more than fifty percent of americans in this study would prefer a meteor apocalypse than having Donald Trump for president. Among Hillary Clinton, this number drops to "just" third of the asked ones, who would prefer a world -wide catastrophe than having her for presidence. Trump (Republican) and Hillary (Democrat) are leading one of the most competitive elections until this day in United States history, with people from both sides coming up with arguments for and against each one of them.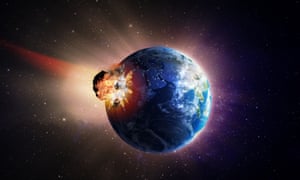 Some 23% of the 1,247 people aged 18 to 35 said they would prefer to see a meteor destroy the world than have Trump or Clinton in office.


This shows how american young is really not relieved with the actual candidates.
Donald Trump in all his majesty.
Same goes to Hillary.